Best car rental no right time came up for having a trip. If you want to escape the hustle and bustle of your life, rent a car and leave for any random spot. Imagine driving in the night under the sky full of sparkling stars, and with the light music in low volume will make all your worries fly away. By renting a car, there is no stress, and tension will arise during the trip or vacation. You can roam anywhere where you go to have a trip. Pick the keys and leave without any interruption, as any reason would arise that makes your trip not worthwhile.
If you are confused about where to rent the car that provides the best quality at an affordable price, proceed with Tours N Travel Pro. Some people might wonder why they rent a car with Tours N Travel Pro, but when you read this article to the last point, you will understand.
Platform Loaded with Choices
Tours N Travel Pro is a mighty portal full of services of every kind that may prove helpful to make a vacation of someone complete on its own. People can travel by flight to a place, but the main issue is traveling inside that city or place. So, the most apt alternative for the same is to take a car on rent.
Cheap & best car rental is the phrase for which people search, but if you come to Tours N Travel Pro, then you don't have to do it. Many alternatives are available that certainly make your deal budget car rentals. You only have to fix in mind which type of vehicle you want and for how many days. You can rent every type of car from here, like SUVs, Sedans, hatchbacks, Minivans, and Convertible, which are present here.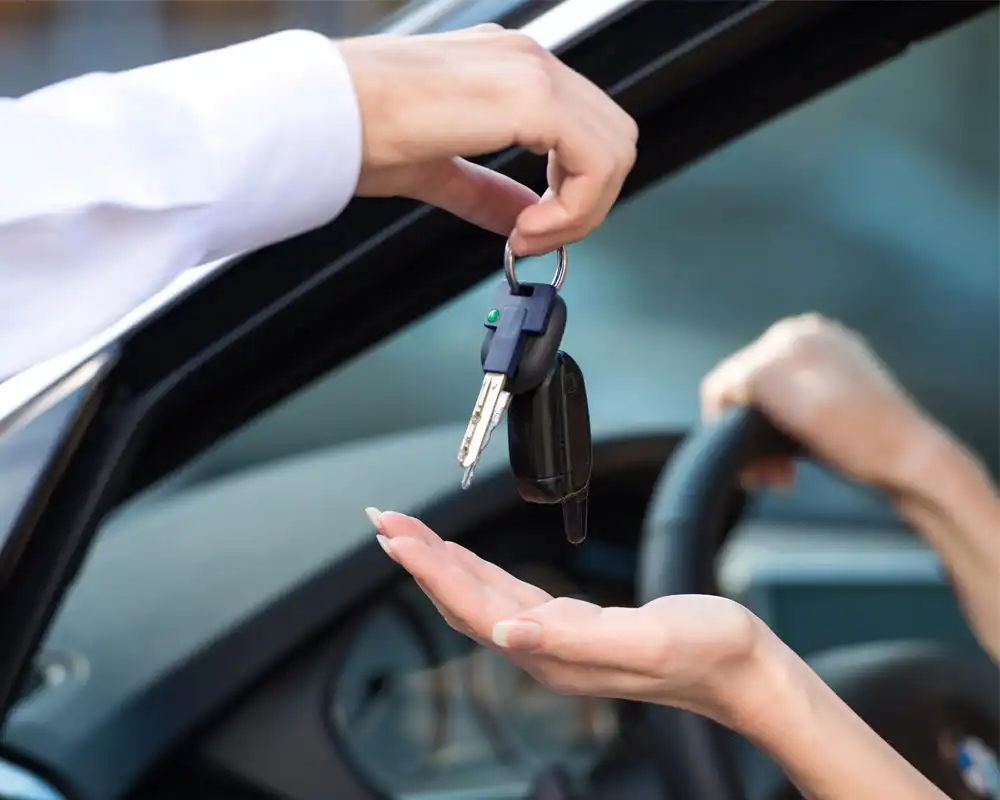 Decide a budget and mark your step on our website. Head toward the option of "Car Rentals," available at the top of the website. Then enter the details like the destination, the type of trip you are on, the duration of the car rental, and the journey date. When you finish this, click on the "Find Now" button. Pick the one car that you match with your preference and complete the booking for the cheap car rentals.
Why Does Someone Rent a Car with Tours N Travel Pro?
No single reason is put forward from our side, as multiple reasons for the same exist. Here is the list of reasons that make your mind tilted towards Tours N Travel Pro.
Pocket-friendly price.
Ideal user interface.
Car as per your preference.
Simple & Secure booking process.
Fair conditions of the car.
Delivery at your doorstep.
Flexibility and Credibility.
Impeccable at service.
Discounted deals and offers.
Customer Assistance for 24 *7.
Effortless return policy.
Heaps of alternatives for cars
Tours N Travel Pro offers you a plethora of options for the car. Your choices come here in the game and let you decide on the car you think suits you. Whichever type of car you want to rent, you can go for it. Just check the availability once and complete the renting process. Our motive doesn't depend on renting a car according to our choice, but we let the user completely free so that they rent per their choice.
The latest alternative is also available for all of you, i.e., Hybrid Car Rental. Through this, you can save a lot of money as these cars will offer you the ideal mileage rate other than the normal vehicles.
We understand that if you have a car of your choice, you feel contented while sitting or driving that car. Thus, we strive hard to fulfill everyone's wishes so that no guilt of not doing anything with their choice would prevail in their hearts. Making someone's vacation holiday better is not a less thing, and we are happy for everyone in this way.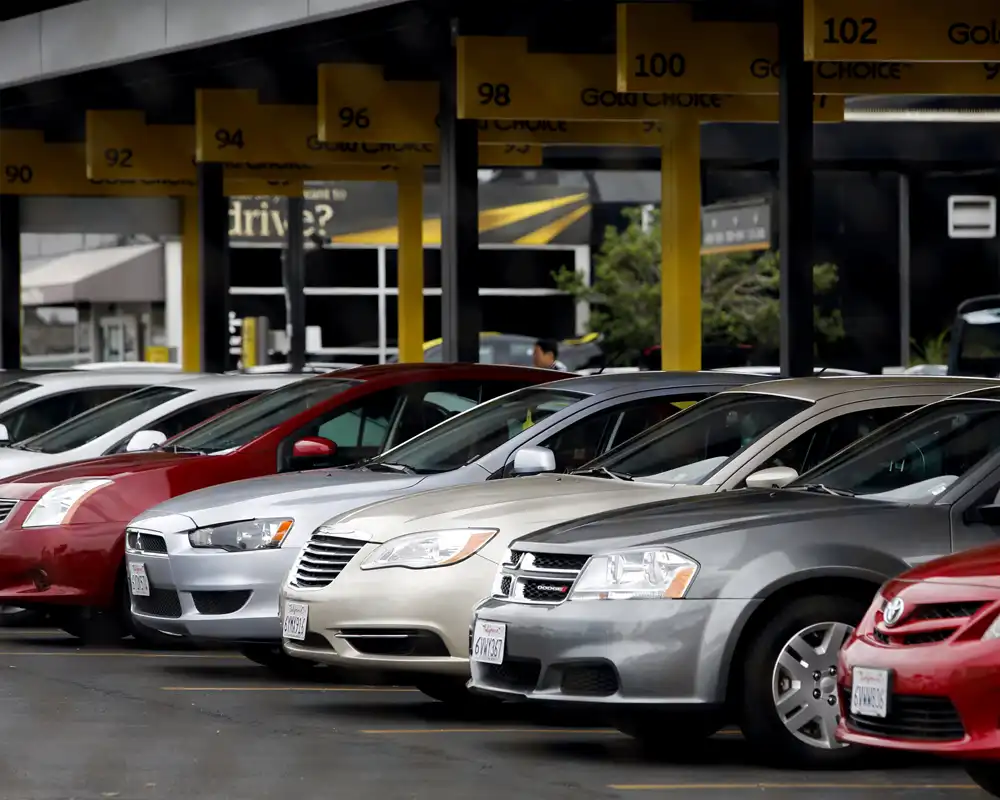 Cost-Effective Car Renting
One of the most exciting and surprising attributes of renting a car from Tours N Travel Pro is that prices are quite low and affordable. The prices for every car are fixed, based on the criteria that it shouldn't burn any hole in anyone's pocket. Our main focus is to put the customer's satisfaction at the top by providing them the services they crave. 
 With Tours N Travel Pro, car renting doesn't become a thing for which you have to think. Taking out your car allows you to visit any spot without any trouble. Along with this, you can save a lot of money for yourself as well. No extra charges are applied even after when you complete the renting process. All the payment structures will appear in front of you, and you must pay the money accordingly.
It might be possible that most people think it is difficult to successfully opt for a car for rent. But the reality is quite the opposite as the procedure to have your car for some time by paying out some money as rent is really simple. Performing some clicks will make you have a car in your hand by which you can explore the place where you are going for a trip.
No such details are required rather than the general information, then submit the payment and enjoy your vacation. Our team will drop by the car at your desired place and collect it from the spot you told us.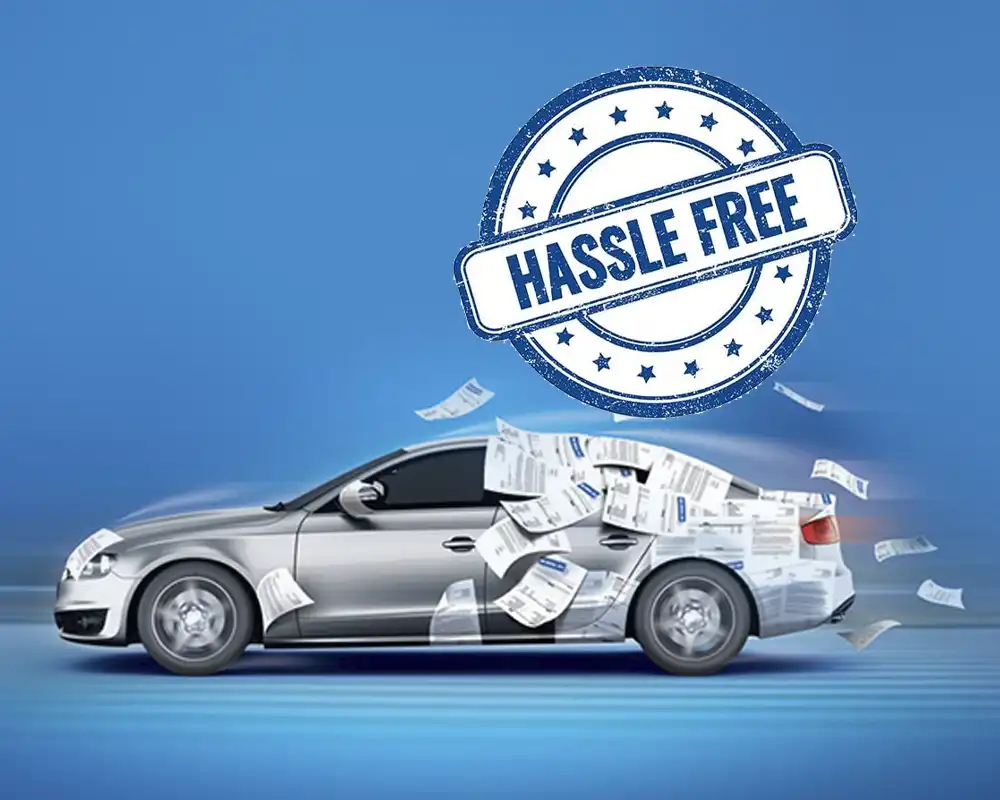 All you need to do for car rentals is to get done with the renting process and then wait at your location. We reach there with your car in a period that is notified to you priorly. After the booking duration, our team partner will also reach your entry point to collect it. Whether you are waiting at the airport or going for some office work but can't find anything to go to your desired spot, you can proceed further by renting a car.
There is no tension you need to take rather than complete the procedure alone. Else everything is our headache. Just get the car and have fun on your trip without thinking of anything else.
Car Renting for a Long Period
Long-term car rentals are not an issue when renting a car from our portal, i.e., Tours N Travel Pro. One feature on our platform regarding renting a car is when you increase the days for which you want to rent the car, the charges for the same will decrease. Price is inversely proportional to the time you select to rent a car, and you can choose the timing according to you and get cheap monthly car rentals.
Frequently Asked Questions
There is no limit to renting a car in terms of duration. You can have the car on rent for the days you want, and if you paid for that period, then no issue will prevail in renting out a car.
If a suggestion is what you need, then you should rent a car by taking a visit to our website. It is so because several offers have been going on, and you can also attain discounts on your deal. So, undoubtedly, it is the ideal way to rent a car.
When you come to Tours N Travel Pro, you can find amazing offers and discounts on car rentals that will make your rent little. If you book with Tours N Travel Pro, cheap car rentals will become easily accessible.
Cheap Car Rentals near me is the phrase that you need to put on Google to look for the rental platform that rents a car. When you search for it, you will have a list of names of the company; pick anyone for renting the car you want. If you can't find your car with one company, look for a different company for the same car.
Certain tactics exist that may let you get cheap car rentals without any hurdles. Keep those in mind whenever you go forward to rent a car. The following are the tricks to bag up a cheap car on rent:
Always use a credit card to complete the payment, which will give you some amazing offers.
Do the booking of the car renting in advance provide you with a lot of benefits. You can do a little research online by looking out for the prices of the car and then can complete the booking from that portal.
You have to pay more if you are renting the car at the airport rather than going with the alternative of booking it online.
You can have some great deals and save a lot of bucks for yourself if you pay at the time of renting directly without waiting for anything else. If you wait and pay later at the time of delivery, you surely have to pay more.
Opting for a package is always smarter than making a separate booking. You should try including the flights and hotel booking so a deal is formed and you'll receive a heavy discount on your total charges.
A sum of money will add up to the car's total rent if you fall out of that barrier of the age that is not under a regular limit. For example, if you are below 15, you must pay young driver fees separately. In contrast, if you are above 70, then you have to pay senior driver fees. But, when you are aiming for cheap car rentals, you should prevent yourself from paying these fees. So, the ideal age bar between which you can make your booking without giving anything extra is from 15 to 70.