Best Hotels in Paris? Know Where they are
City, an Amalgam of Countless Cultures:
Paris is not only the home of French Culture, but it is like a syrup in which various other culture is dissolved. If you are a kind of person who likes to know and feel diverse cultures, you need to step off towards some of the treasure identical places whose beauty needs to get appreciated. Tie your shoelaces after getting up from your bed and leave to witness the richness of the beauty in Paris. Start the trip by first going to the small Jewish Quarter of Saint-Paul, situated in the Marais neighborhood, and see all the museums, shops, and cafes dedicated to Jewish Culture. After this, take your tempting lunch at Rue des Rosiers. That is a typical falafel sandwich, with patties of chickpeas that are deep-fried with fava beans and, on the sides, Pita Bread.
Now it turns to witness the Arab Culture, which went straight to the Institut du Monde Arabe, a famed museum with several exhibitions. Feeling tired after roaming too much, take a break at the Great Mosque of Paris, which has a tea room where you can taste North African Tea and Pastries. Why would we leave Asian Culture alone, wandering in the 13th district of Paris to dive into this culture? Dig your feet in the soil soaked with the Asian Culture to get familiar with it and give ecstasy to your tongue with Vietnamese, Chinese, and Thai food. Numerous restaurants are available for the same that serve mouth-watering dishes of Asian Cuisine. Creating segments will make it easy for you to know these cultures.
Paris or Parigot, Epicentre of Romance, Love, & Lights
Paris, the capital of France, is completely loaded with many surprises that will amaze you. It is the best opportunity that someone has to discover and get introduced to the beauty of the world's most renowned monuments like the Eiffel Tower and the Notre Dam Cathedral. Stand right next to the stunning museums and architectural masterpieces, and then spend a night at some wonderful place to feel the calmness in the air of France and delicious French Food.
Paris has everything for every kind of person, no matter who you are, like a history geek or an entertainment insect, and a random foodie or a fashion or natural wonder addictive person. Couples can have a night here that they can't forget in their whole life as romance replaces oxygen in the air of Paris. Form it more memorable by stepping on the cruise and ending the night under the moonlight while having an authentic French Dinner at the finest French restaurant.
All shopaholics need to take care of their wallet or cards, as when you step into Paris, your heart will boggle like a ball to take everything upon which their eyes falls. You can find both here: world-class designer stores, International Brand stores, and second-hand budgeted clothing stores. Alternatives present here are in infinite numbers. Even your thinking can't comprehend that, and you get confused while counting or remembering the name of the shops.
One thing needs to get done in advance: book a hotel in Paris to fulfill your dreams. When possessing the zeal to stay at a lavish place, search for luxurious places that exist in some of the posh neighborhood areas. 
Spend Less Time To Taste All The Luxuries Of Paris
When you have less time and want to spread your tentacles over all the luxuriousness that persists all over Paris, start exploring the 5-star hotels in Paris that can give you a royal feel for a day. Begin with Le Bristol, as it will never disappoint you. Take some advice and enjoy the happiness of settling in the French Gastronomy before going to bed in this restaurant, as this makes its name in the short list of 3-star restaurants in Paris. In the daytime, take some time out and visit the Palace of Versailles to shake hands with the Bourbon Dynasty's history and their rich way of living life. If you don't want to proceed with this option, then take another route to haute couture shops to enhance the grandeur of your wardrobe.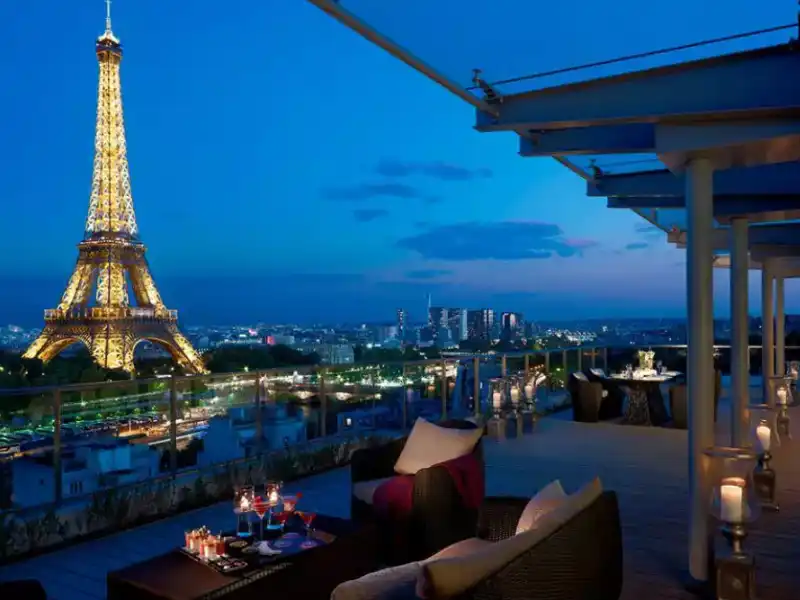 Are you aware of the taste of Art? If not, then Paris is a must-visit for you. All the art fans now come up to the right place where they can enhance their internal sense of art. When you are a true art lover, you will fall in love with the never-ending collection of the Musee du Louvres.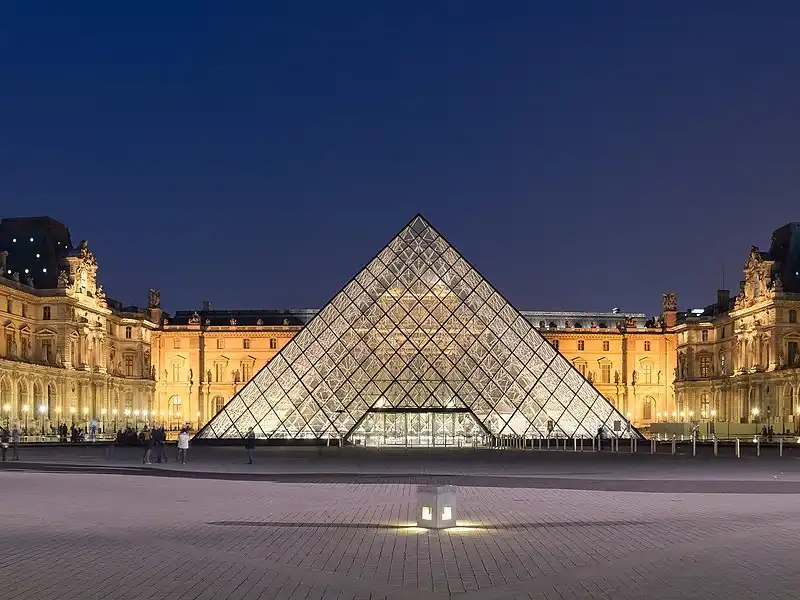 Spend as much time as possible in one of Paris's largest museums and gaze at the masterpieces available from Greek Mythology to the Renaissance. Always curious to see the Mona Lisa painting? Welcome to the real world that is created upon your imagination. When you step inside, you stand directly at several sculptures and the iconic pieces of renowned artists, including Leonardo da Vinci. 
Fulfilling this suppressed zeal of witnessing the art of Paris is not easy as you need to take care that you will book a cheap hotel in Paris in a central location. It is necessary so that traveling for you to such places will become easy. One alternative to staying in which you can book without hesitation is the Apart Musee du Louvre. It is in a prime location near all other locations; you can walk to visit these museums. If you are looking forward to a flawless trip without any stress or hassle, then it is an apt option. So, don't think that much, just complete the hotel booking.
Places to Grab Best Hotels in Paris
The list of the renowned places of Abu Dhabi is highlighted here, and on the other side, you can find the number of hotels in that particular area of Abu Dhabi.
Find Cheap Hotels Through Tips and Tricks
Cheap Hotels in Paris are easy to find, but sometimes the prices are quite a and normal people can get them. Hence, get aware of some of the tips and tricks to grab cheap hotel deals in Paris. Apply each of them when you aim to have a trip to Paris.
Research is the prime aspect that will grab you the cheap hotels in Paris. Don't proceed with the first option that came on the top. Rather do some research and look for the hotels in Paris on different platforms and then decide to choose the hotel. Pick the deal which suits you well in terms of facilities and money.
Always plan to have a trip in the low season, which is when people don't like to visit, so the charges are quite less compared to other times. Plan your visit in September and February as less crowd is here now.
Everyone must remember to make the booking in advance at least three months prior so that you can book the hotel at the bare minimum price.
Possess the flexibility in date and time; all you need to do is ensure the place where you want to visit and fix a span or a month. Then look out for the hotels on multiple platforms for the whole month and choose the booking for the day's hotels are cheap.
The prices for the best hotels in Paris depend on various factors, but the main out of all is the day on which you confirm your booking for the hotel. For instance, if you made your booking on Friday, then the charge for the hotel that you need to pay is less for sure. On the other hand, booking on Tuesday will make you give too much money as the charges for the hotel.
Look out for the new hotels as they set low prices in starting and give you a discount as they intend to make new bonds with the customers.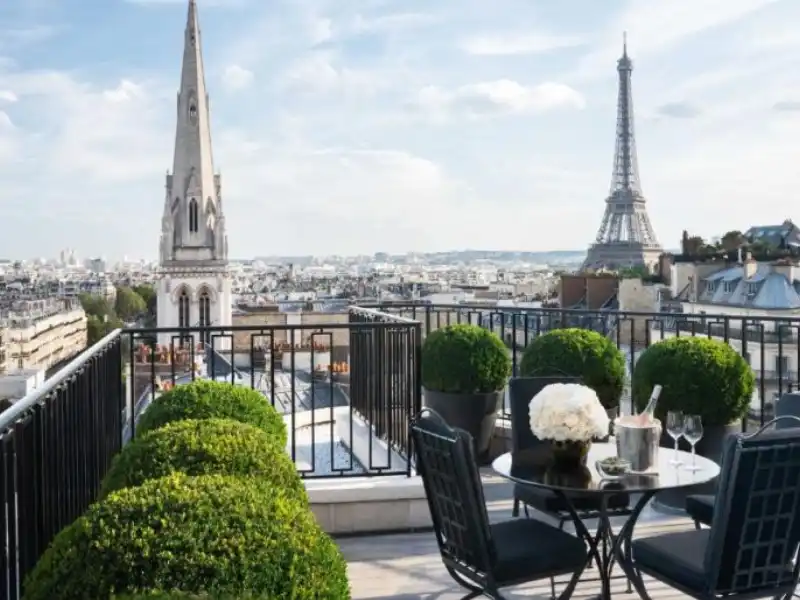 Tricks to Find the Apt Hotel in Paris for Yourself
Everything can get done easily, but only when you know the tricks and tips to secure that you have booked the perfect hotel for yourself. For this, remember the given below tips and apply them one by one: 
"Free Cancelation" is the option you need to choose, situated on the top of the website like a filter to only witness the hotel names that offer cancelation of the hotels in Paris and for no charges at all.
Another option you need to click is "Pay on Arrival" After, on the result page, every available hotel comes up. It will enable you to have the right to pay the money only after when you reach the hotel for checking-in. 
Use the filter while searching for hotels and choose a specific price range to attain hotel deals in Paris at your budgeted range. 
If it is the scene where you like some of the particular areas in Paris and want to have your hotel only at that place, then you can do this as well. All you need to do is cut down the result by only selecting the option of that area to see the results belonging to that area only. 
Be clear about your requirements and preferences and what you want to get the identical thing you want. Several alternatives are present under the option of Filter so that you can make the booking as per your choice. 
Frequently Asked Questions
It is hard to say that this one provides a better view than the others, but some verified customers are available, so let's take the usage of their ratings. So, based on their ratings, hotels that offer a remarkable view of Paris are The People Paris Bellville, Best Western Hotel au Trocadero, and The People Paris Nation.
All the people staying near the Eiffel Tower area put forward some names of the hotels: Hotel Tourisme Avenue, Studio Quartier Champs Elysees 1, and La Louisiane Hotel Heart of Saint-Germain des Pres. Try to stay at these hotels in Paris and tell me whether they all are right. 
All the information stated here is based on the reviews and votes given by the customers in support of the segment. So, Hotel Haussmann Saint Augustine is a 3-star hotel available at a pocket-friendly price. It has the common facilities and amenities that every other 5 Star Paris hotel has. Other alternatives to accommodate without spending too much money are Pavilion Opera Grands Boulevards and Hotel Volney Opera.
According to several observations, it is extracted out that the price for a hotel in Paris only when you are going forward with the Double room falls between the range of $30 to $40. 
La Defense is an area suitable or apt for everyone with something related to business or work. Placed on the west side of the city centre. You can go ahead with Sofitel Paris La Defense. It comprises facilities like a fitness area, conference rooms, secluded space, and better links to the metro that go directly into Central Paris.
Undoubtedly, there are certain well-established hotels located in Paris that are rated well online only based on their service. The name of such hotels is Hotel Joe M, Port Royal Hotel, and last but not least, Hotel d'Espagne.