You must live under a rock if you do not know about Disneyland. It is also considered the happiest place on earth by half of the population. Disneyland Park has a bunch of adventure rides and displays the characters associated with Disney and castles; the Most popular is Sleeping Beauty Castle. 
Now, if you are planning to visit Disneyland this summer, you must be having thoughts about where to stay at. Then, we have got you covered. In this article, we will be explaining the best hotels near Disneyland. 
Find The Best Hotels Near Disneyland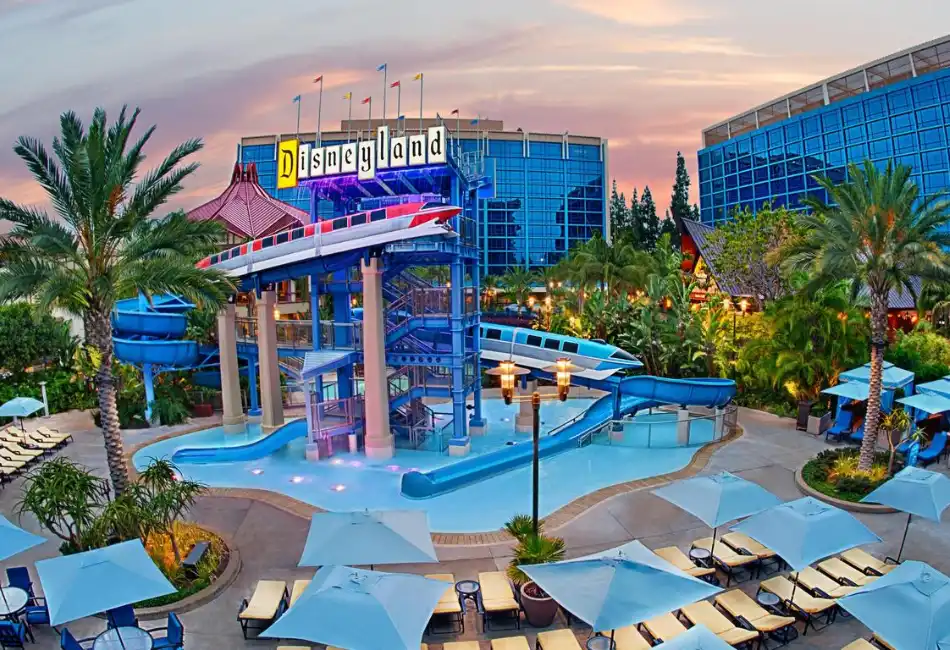 1. The Disneyland Hotel
The number one hotel on our list is the iconic Disneyland hotel, which takes you back to when Disneyland was first opened. 
Now, let's dive deep into the property. Most people who stay here for their vacation have said that this hotel has one of the best pool areas. All thanks to the hotel for building multiple waterslides near the pool. Other than that, you will get a fun tiki bar that comes to life when you order drinks, and for this, you do not even have to step outside your hotel grounds. 
Regarding accommodations, the guest can get a mixture of standard rooms, club-level rooms, and suites designed according to Disneyland's theme. The latest Disney vacation club is bound to open this year. 
Let's talk about some cash now; a room in this hotel will cost you around $500 to $600 per night. But, if you choose a club-level room/suite or a premium room with a view of Disneyland, then the price can get a little higher. 
2. Disney's Grand Californian Hotel & Spa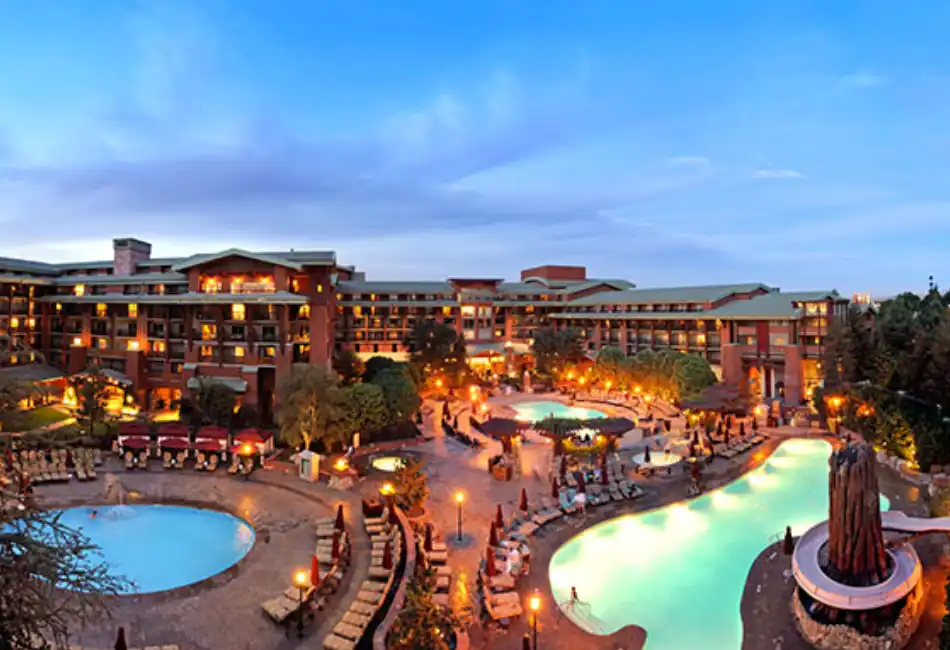 There are three Disneyland hotels, and this one is considered to be the best hotel near Disneyland. But, it is the most expensive out of the three, considering the standard room starts from $700 per night. 
However, the biggest advantage that lures people into the hotel is its exclusive Disney California Adventure Park access. The main reason is that the property usually has a private entrance directly connected to the park, and if you gain access, you can get inside the park in just the blink of an eye. 
Once you reserve a room in this hotel, you will get many advantages, including a spa facility and private cabanas attached to the outdoor pools. 
Lastly, this is the perfect choice if you want to stay near the park and get all the advantages. But, the cost per room may be a concern for a few people traveling on a strict budget. 
This one was previously named the "Disney's Paradise Pier Hotel." The recent modification of this hotel has brought out a new side of this hotel. This hotel is one of the finest hotels near Disneyland and is the most affordable out of the previous ones mentioned in this hotel. 
Moreover, the price for the standard room usually starts from $400 per night. Since its re-modification, the guests have access to the rooftop pool deck for viewing the fireworks and a "Finding Nemo" themed splash pad for the kids. 
Does that sound interesting to you? Book your room now to be close to Disneyland. 
4. Fairfield Anaheim Resort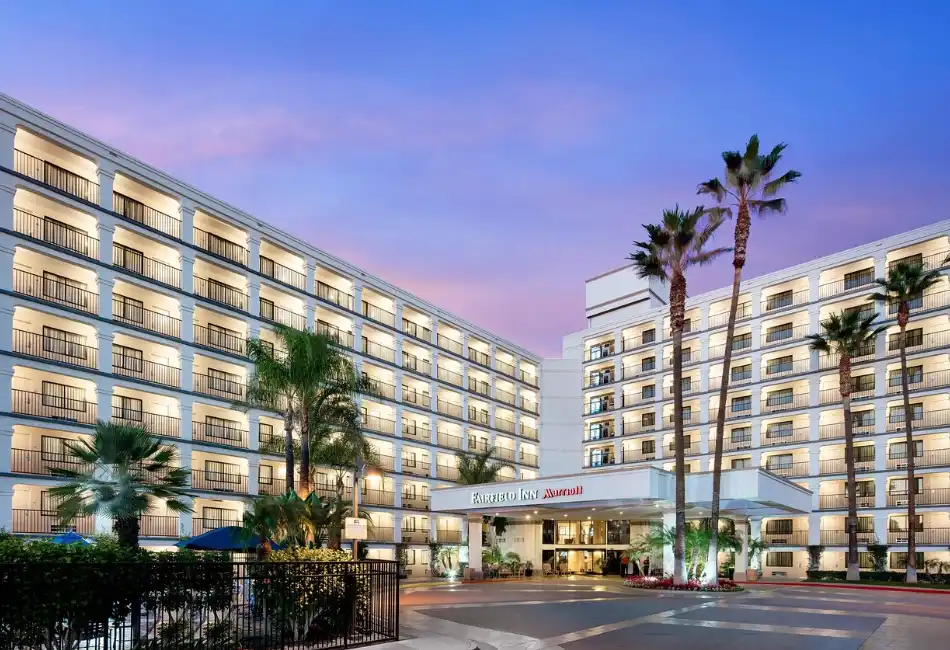 The Fairfield Anaheim resort is the audience's favorite during the trip to Disneyland. It is located on Harbour Boulevard and only a few minutes from the pedestrian entrance to Disneyland Park and the Disney California adventure park. From here, you can take a walk in the park,
However, the rooms here have been constantly modified and infused with colorful themed decorations. Unfortunately, you will not get a free breakfast buffet, but there is a Macdonald's right across the corner that you can visit with your kids and family, as it is the cheapest breakfast outlet near the park. 
You can cool off in the outdoor pool if you need a break from the theme park and everything else. As for the cost, each room will cost you between $200 to $425 per night. Want to know a secret to save some money?
Well, you can use the Marriott outpost points to cover the cost of your hotel room. Sounds good.
5. Courtyard by Marriott Anaheim Theme Park Entrance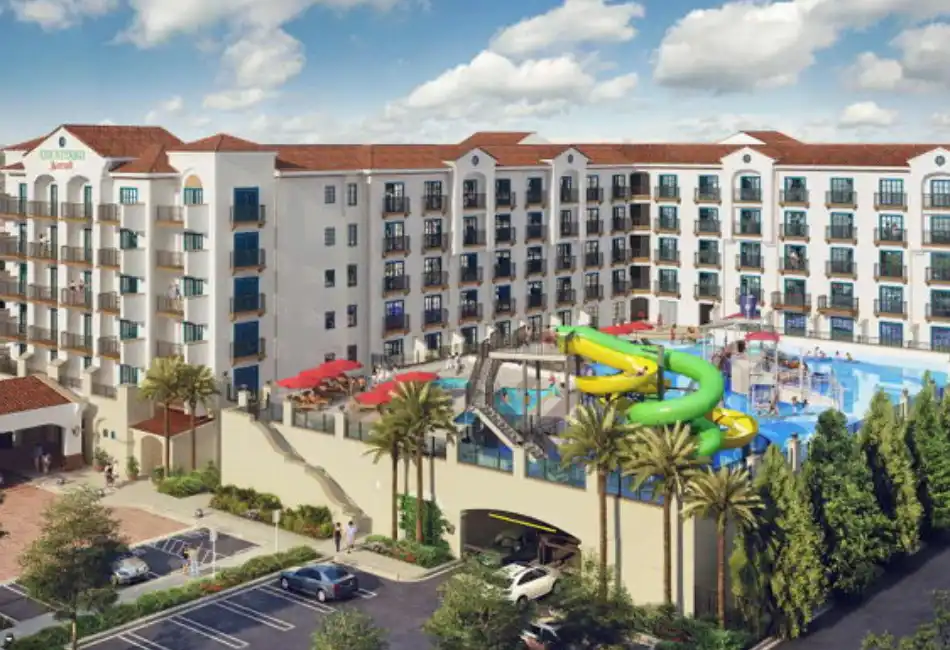 The Courtyard Anaheim theme park has to be the best hotel near Disneyland for families. Let's go down history lane, it was opened in late 2016, and just like the above two hotels, it was renovated during the Corona pandemic. The hotel is only a few kilometers away from Disneyland. Other than that, the best part about this theme park is that it has a full water park on the site, which makes the park even more enjoyable for the guests. 
You may underestimate this courtyard if you get a decent room. The room has a major upgrade; you will not expect this from the courtyard. Every room has space for at least six people, and the standard options feature two queen-sized beds and a bunk bed with two twin beds. Each accommodation also comes with an attached bathroom with an extra bathroom with a shower and a tub/shower combination. Moreover, it also has a unique layout that makes the property a good value for larger families. 
The Westin Anaheim Resort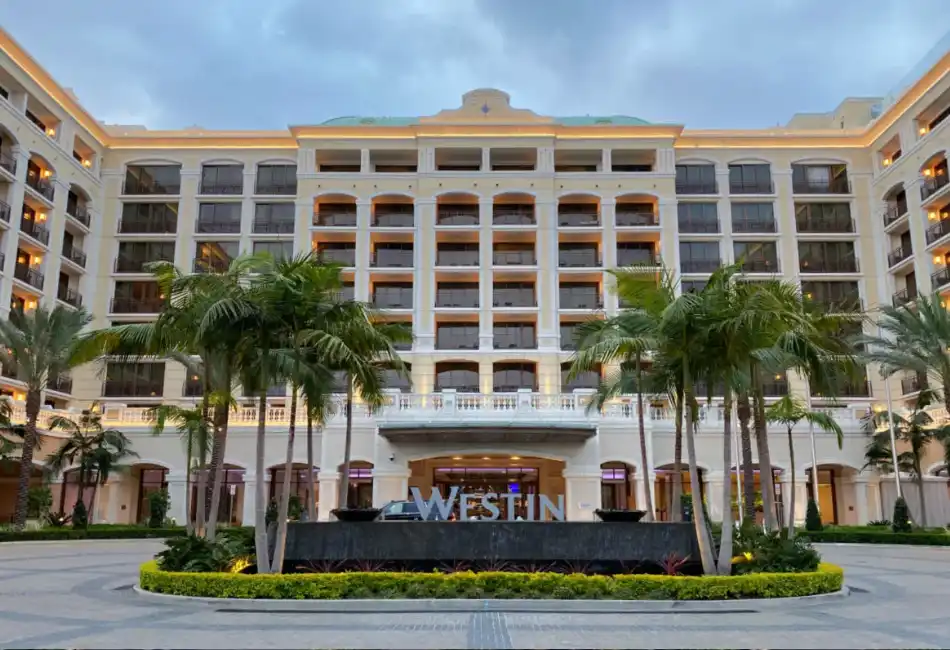 This resort was opened in 2021 and is mainly used for theme park visits. Moreover, this hotel is situated by the corner of Disneyland Drive and West Katela Avenue, just behind the Pixar Area of Disney California Adventure Park. 
Apart from this, this hotel is mainly designed by keeping in mind its club lounge and on-site restaurant. It also has standard rooms, outfitted with two-queen-sized beds and shower tubs. The best part is that this resort has all the comforts required for a good vacation. 
7. JW Marriott, Anaheim Resort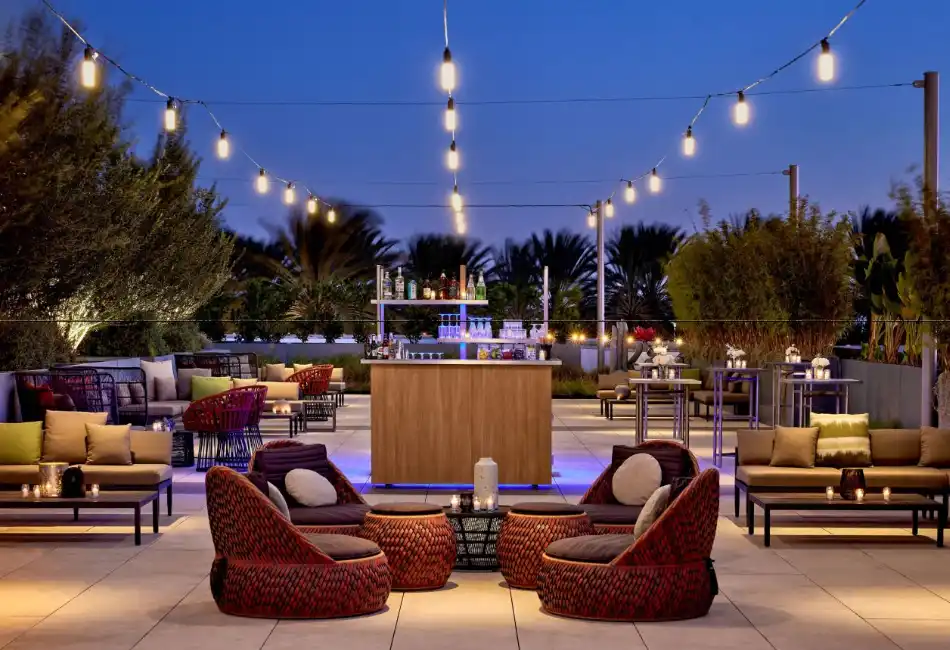 The JW Marriott Anaheim Resort was opened in 2020. This report won't offer the typical Disneyland hotel convenience. But this resort comes for those who want to enjoy the luxury touch after spending a full day in the parks. 
You will also get a rooftop pool with Cabanas and a guest room decorated in warm neutral colors with one king or two queen beds. In addition, there are also chic food and beverage outlets, such as an Italian steakhouse and a rooftop bar with breathtaking city views. 
Moreover, this hotel has a very relaxed and upscale vibe, but know this is one of the best hotels near Disneyland. A standard room in this hotel may cost you between $200 to $400. You may use your 50,000 to 70,000 Marriott points per night to avoid paying.
8. Cambria Hotel Anaheim Resort Area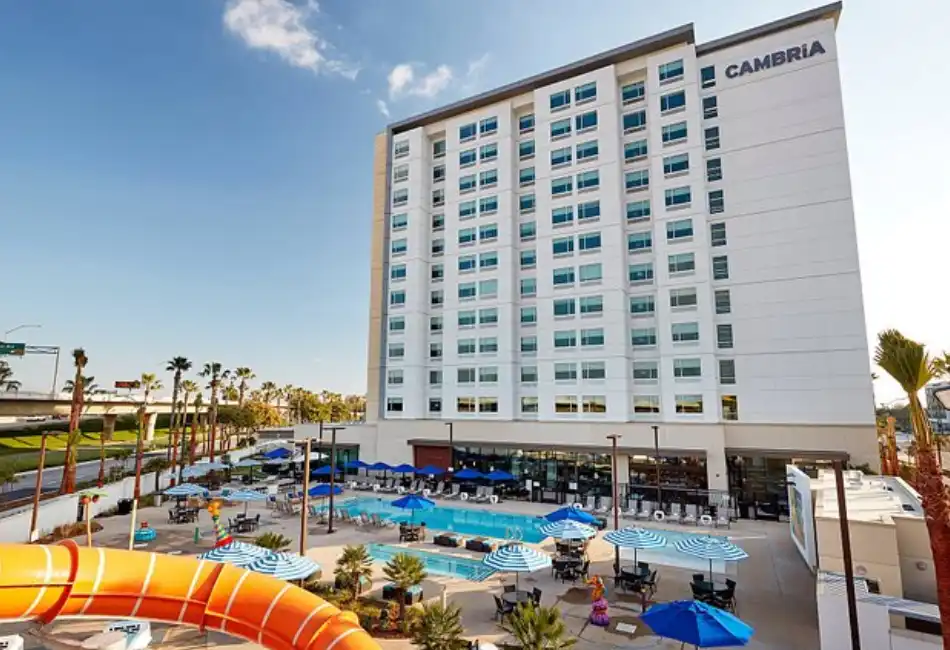 This is yet another hotel that is family-oriented and is near Disneyland. If we talk about its accommodation, then there are many. You will get standard rooms with two showers, tubs, and suites containing at least 11 people. In addition, guests can access the on-site water park with 30,000 square feet of water slides, play areas, a movie wall with poolside screenings, and a complimentary hot breakfast daily. 
However, the room's price depends on which property you choose, which will cost you around $115 to $400 per night, or if you have some points, you can get a room using those points. 
If you use your points, the choice will let you book different accommodations for the same price. So, you can get a one-single-bedroom suite for the same price as a standard room. 
9. Hyatt House At Anaheim Resort/Convention Center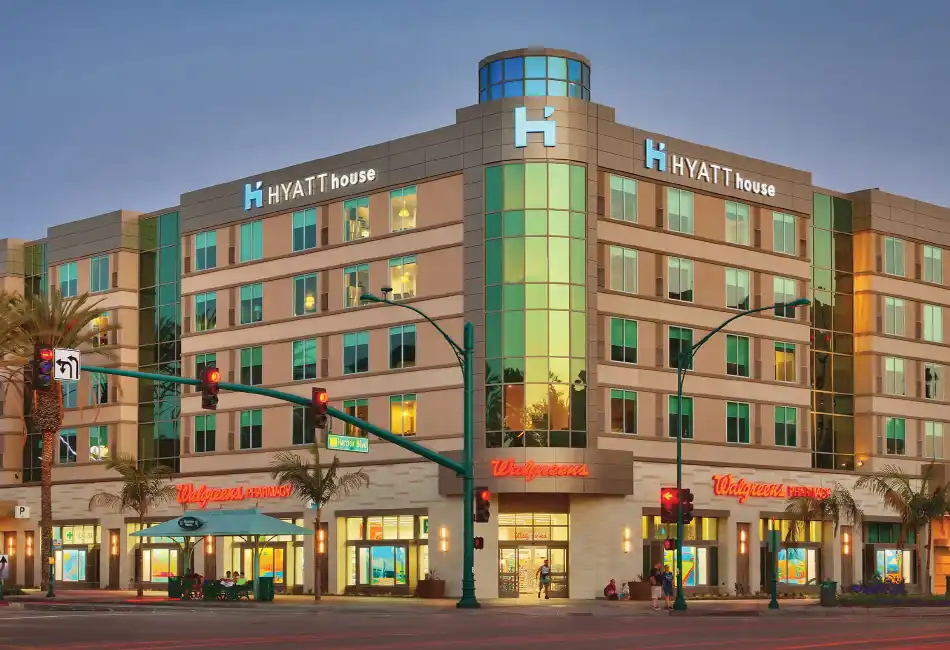 This property is situated by Anaheim's convention center, about a 15-minute from Disneyland's main gates. Also, this property is quite close so you can walk to your destination to the theme park. 
Do you want to know what makes the Hyatt House different from other hotels? Because of its standard Hyatt House layout, standard rooms will come with microwaves, two queen beds, one-bedroom suites with full kitchens, and a family suite with bunk beds. 
As mentioned above, this property is quite similar to the other Hyatt House Properties, meaning all guests will receive free breakfast. Apart from this, you can also enjoy some of your time at the Outdoor pool.
Now, let's talk about business, a standard room will cost you around $400 per night, and you may have to pay at least $200 to stay here. Besides that, the guest can also use their points to cover the cost of their room. 
10. Best West Plus Anaheim Inn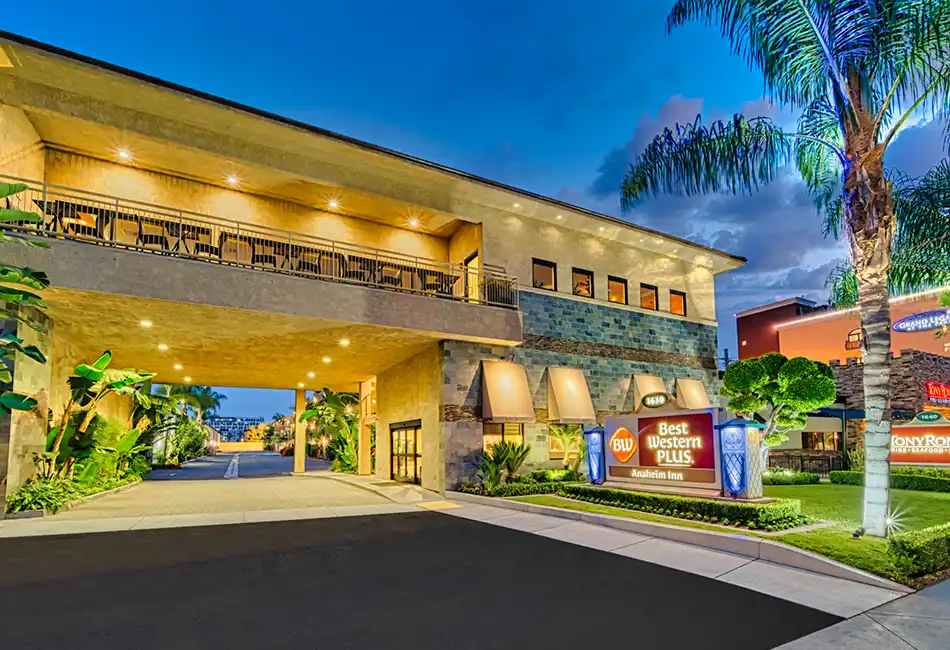 There are many Western hotels near Disneyland, but you must take advantage of this one as this is one of the best hotels near Disneyland. It is located right across the street from the Disneyland Complex. At the same time, the other amenities are quite standard compared to other area properties. Other than that, the guests can enjoy a complimentary full breakfast daily, and a pool is outside to enjoy the rest of your evening. 
However, the guests can also choose a room with a view of Disneyland's fireworks. Besides that, the standard rooms will cost you around $200 to $300 per night. 
Bottom Line 
Disneyland has to be the number one place every person wants to visit once in a lifetime. There are multiple properties near Disneyland. But we have found some of the best hotels near Disneyland for you. Please go through this list to find the best staycation, and visit our website for more such content.