Explanation of Cancellation Policy
Cancellation policy refers to the sets of rules and regulations necessary for you to cancel your flight for some emergency or other reason. With the help of this policy, you can make your travel plan streamlined without any distortion. Every airline has its Cancellation policy, which they create per its terms and conditions and modifies whenever needed.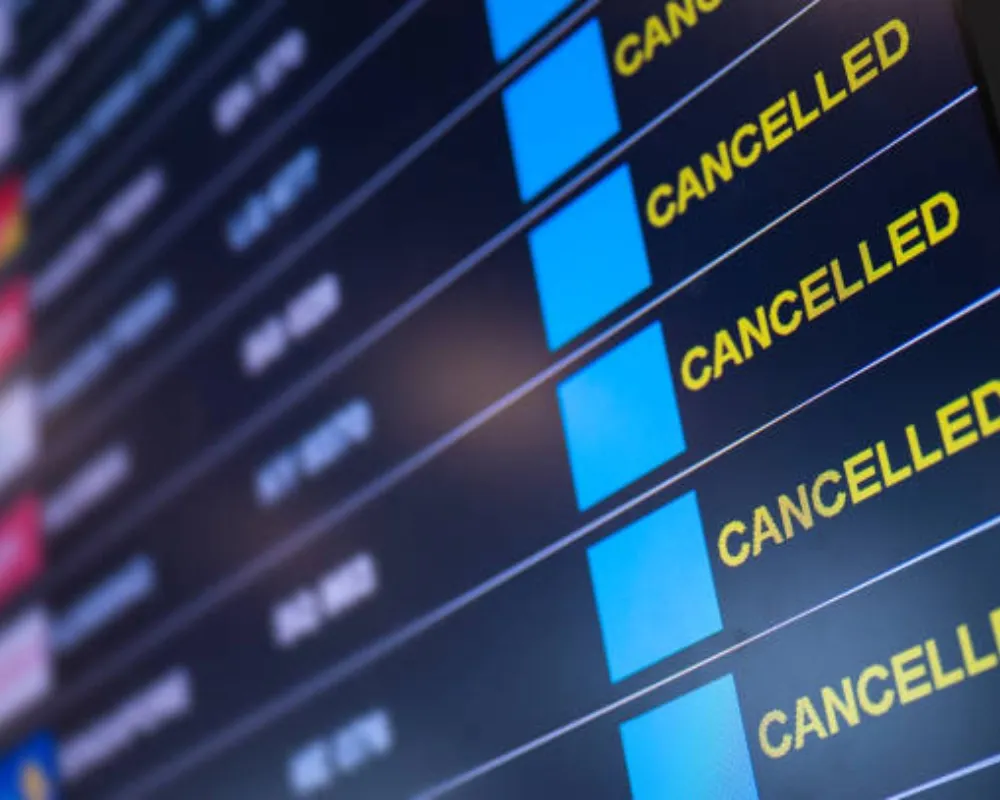 Reasons that Compel People to Cancel the Flight
There is no single reason for this, as several ones exist for the same. Half of the reasons originate from the passenger side and the other half from the airline side, leading to the flight's Cancellation. Let's know each one of them.
From Airlines Side
Issues or problems emerging in the security.
When the weather is not good or going to be worse in some time appearing by the condition.
Not availability of the crew on time, those who have to maintain the flight.
In the scenario of a lack of passengers or, in other words, when many of the passengers aren't present there on time.
When the aircraft or planes are not present at the airport as they went somewhere else for security purposes.
In case of missing the pilot, the flight can't take off.
A situation when the Pilot is not well or suffering from a disease.
Due to random mechanical or technical issue that needs time to get fixed.
Occurrence of glitches, flaws, and troubles in the computer screen through which the pilot and the staff have to regulate everything.
Fear of COVID as it is a viral disease, so no permission is given to do a large gathering of any type.
From Passenger side
When some medical emergency comes up with you or another person in your family, it might also be your friend or someone from a relative.
In case of loosing too much of time for catching up the flight.
When some other plan gets created.
Inclusion of some more members in the plan.
Any mistakes occurred in the bookings of the traveling like date, and of place also.
Emergence of any other random plan with some other people.
An instance of a random death takes place in a family.
Bad weather or climatic conditions at your place couldn't make you able to reach the airport on time.
What to do Next While Having a Canceled Flight?
The first thing you all need to do is that airlines don't want to cancel their flight as individuals want to. They can suffer from a huge loss if they do it frequently, but they are stuck in a condition where the only remaining solution is the cancelation. They are not striving to give you any trouble,. Rather they are doing it to put you in comfort by saving you from the problems you can suffer. Sometimes, by canceling one or two flights to fix the system's glitches, the prevention of canceling various more flights happened.
When something like this happens to you, all you need to do is to be relaxed and calm. The ideal way to perform in this situation is to call customer care, as they can assist you in booking your next flight. And if you waste your time at the gate by yelling, you can also miss that chance. To handle it better, you can check for alternate flights in advance to quickly call the airline and tell them about those flights to make the process smooth without any flaws.
Constituents of the Cancellation Policy
Every airline has its policy for Cancellation, and they also hold the right to alter any clause at any time when they feel there is a need for the changes exist there. But there are some general prime points in the Cancellation policies that every airline poses. Here are the following:
Introduction
Overview of the Cancellation policy of that airline
Brief of 24-hour Cancellation policy
Methods to apply for the Cancellation of the ticket
Refund policy
Terms and conditions of the policy of that specific carrier.
Conclusion
If you look at the below, you can find the Cancellation policy of almost every airline. Give a read to the airline's policy through which you are flying.